Sand, Silt, Flint is the second studio album and song cycle project created by Aberdeenshire electronic music composer, sound artist and avant-folk experimentalist Fiona Soe Paing.
Inspired by the landscape, haunting folklore and rich balladry tradition of North East Scotland, the project combines Fiona's electronica productions and voice with Scottish traditional instrumentation. Each track on the album is linked to a specific North East location and its accompanying story. Using the Doric dialect of the North East, Fiona re-imagines traditional ballads from the area, creating new songs inspired by landscape and folklore.
From the bleak expanses of The Lecht in the Cairngorms, to the dramatic Banffshire coast, the songs combine Fiona's original electronica arrangements and mesmerising vocals with re-imaginings of traditional ballads, archive material, field recordings and traditional instrumentation, enveloping the listener in an immersive and unsettling re-imagining of ancient stories.
Massive Attack meets bothy ballads in north-east musician's cutting-edge album.
Fiona developed the idea for Sand, Silt, Flint while she was researching her family history. On returning to Aberdeenshire after many years living outside Scotland, Fiona felt disconnected from her roots and heritage. A desire to re-connect with her Scottish roots led her to revisit some of the landscapes and stories she knew as a child. Fiona was excited to discover that she is related to one of the original North East ballad singers, John Strachan, who was recorded by the folk historian Alan Lomax. Fiona was inspired to carry this link with the past, into the future, by recording her own electronica version of one of John Strachan's songs. This gradually developed into the idea for Sand, Silt, Flint and to re-imagine and re-interpret some of North East Scotland's traditional ballads and folk tales for new audiences, presenting the work in a novel and engaging way, keeping the stories alive and bringing the tradition forward in a new direction.
Having been mentored by Brit Award Winner Beth Orton, Fiona cites Orton as an important influence, but takes the "folktronica' sound into much deeper, darker territory, such as explored by Burd Ellen and Angelina Morrison. Songs of murders, untimely deaths, forlorn lovers, ancient curses and drowned sisters mix with the warmth and texture of the production which has influences in the work of mystery-shrouded Scottish electronic duo, Boards of Canada.
I already knew a few folk songs from the North East, but never realised the tradition was so immense… when I discovered that one of my relatives was one of the original ballad singers, that was a lightbulb moment for me, when everything clicked into place.

Fiona Soe Paing
---
Sound Walks
Sand, Silt, Flint is also presented via a series of outdoor geo-located sound walks in the Echoes mobile app; using smart-phones and headphones, the audio is triggered by GPS, enabling audiences to experience the music in the environments which provided it's inspiration.
Each walk is accompanied by text detailing the local folklore that inspired it and practical information on how to get to each location.
Featured image: Dark Rabbit by Clea Wallis
---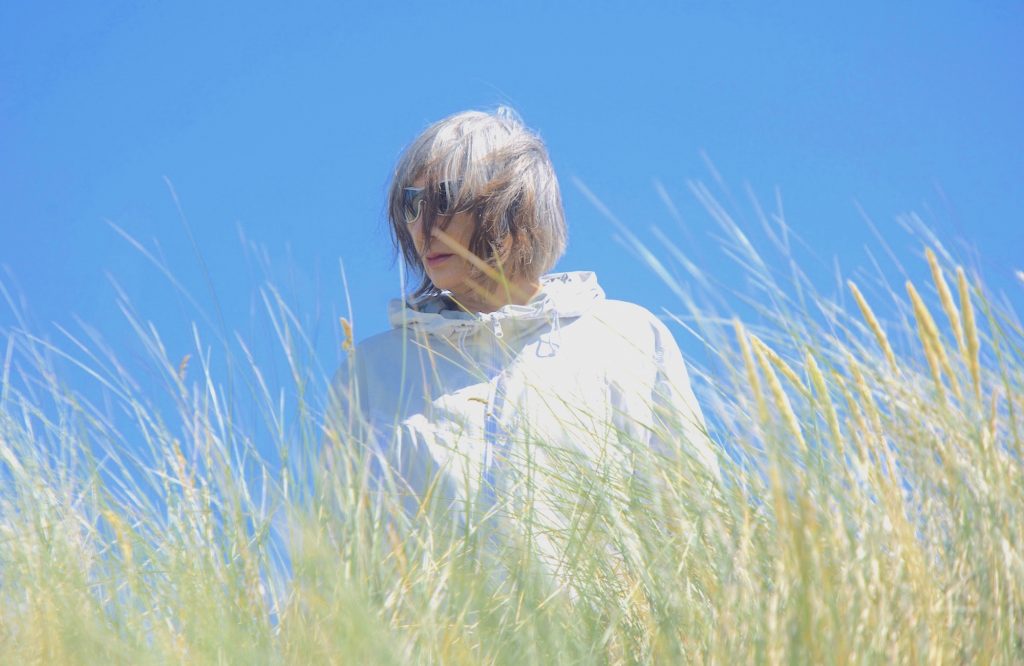 About Fiona
Fiona uses experimental electronica techniques combined with her own processed vocals and found sounds to explore identity, heritage and belonging. With a background in Performing Arts and Dance, Fiona first became involved in music through singing in bands and collaborating with dance music producers in London and Brighton, before discovering music technology and starting to create her own electronic compositions.
Her debut solo album Alien Lullabies was released in 2016, alongside a run of her solo show in the Edinburgh Festival Fringe, as part of Creative Scotland's Made In Scotland showcase programme. In addition to her own solo projects, Fiona has also collaborated with theatre and filmmakers on installations and site-specific audio-visual work.
---
Meet the rest of the creative team
Sand, Silt, Flint includes contributions from traditional Scottish, classical and experimental musicians, including renowned fiddle player Paul Anderson MBE and cellist Alice Allen.
Other members of the creative team are:
---