Celebrating the past. Imagining the future. Living in the present.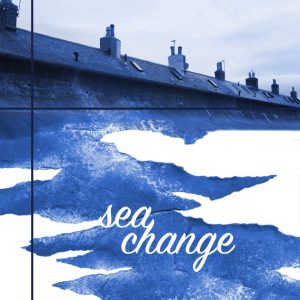 Safe Harbour: Open Sea is a Culture Collective project, a national fund aimed at establishing a network of creative practitioners, organisations and communities, working together to create a positive difference locally and nationally in response to COVID-19.
For this project we are working in partnership with the Fittie Community Development Trust (FCDT) who are a charitable organisation established to support the harbourside community of Footdee, known by its Scots language name of Fittie. The FCDT lead on developing the accessible, community owned Gospel Hall as a community hub to improve the wellbeing of residents. The Trust's work includes making community facilities available for the benefit of residents and visitors and, as a coastal community at the forefront of the impacts of climate change, pursue environmental sustainability.
Through Safe Harbour: Open Sea we strive to act locally, but think globally. Over the course of the project we're exploring three themes:
Initiating creative projects that celebrate the rich history and heritage of this unique sea facing community, nestled against a global oil port.
Bringing the community back together in creative ways post lockdown.This includes working with the FCDT to create a cultural programme for the community hall and contribute to it being an open, warm and welcoming space for anyone to take part in the cultural life of their community and city.
Casting an eye to the future of Fittie as a coastal community and ways we can be 'Good Ancestors' as the city, country and world prepares for a net zero carbon emissions future.
---
Meet the Safe Harbour: Open Sea Team
Our Safe Harbour: Open Sea team includes:
Victoria Fifield
Victoria is originally from Glen Tanar, Aberdeenshire, and has a diverse creative background. Primarily a visual artist, Victoria also has skills and experience in design, music, creative writing and education. She has worked with Aberdeen Art Gallery, Big Noise Torry and several London based arts organisations including The Arts Factory and Apples and Snakes. With a passion for using the arts in grassroots community peace building, Victoria has also lived and worked in Israel and Palestine and is currently a trustee for the Bosnian youth arts charity Most Mira.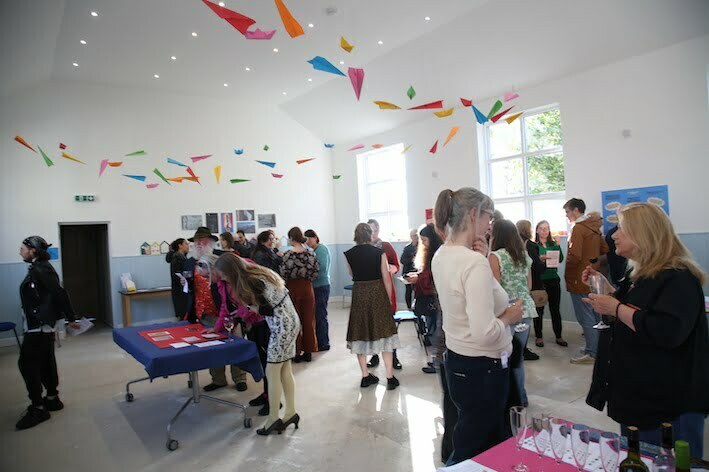 How Victoria has made a difference 

Victoria's work on Safe Harbour: Open Sea includes:

Gathering stories from, and running creative writing workshops with, the local community and Aberdeen's migrant community (working with Grampian Regional Equality Council) to form the foundation of an archive of stories.

Creating a digital visitor trail celebrating voices of the local community who share in their own words their experiences of living in Fittie.

Curating No Place Like Home, an exhibition bringing together Victoria's work on migration and the question of 'what does 'home' mean in 2022?' including a selection of artworks by participants in an ongoing Robert Gordon University research project on EU nationals living in the UK.

Writing Sea Change, a book featuring stories of Fittie as told by the residents themselves. Based on a series of interviews in which, long term residents and more recent arrivals share their memories, experiences and hopes for the future of this small and constantly changing community.

Designed a series of merchandise for the FDCT to sell for fundraising.
---
Geraldine Heaney
Geraldine is a freelance artist originally from Aberdeen, with experience working all over Scotland and internationally. She works across art forms and communities. Geraldine's work ranges from workshop facilitation, filmmaking, live performance, music and dance. She is interested in the potential of creativity and play to explore and navigate the world and their use as tools for communication, connection and change.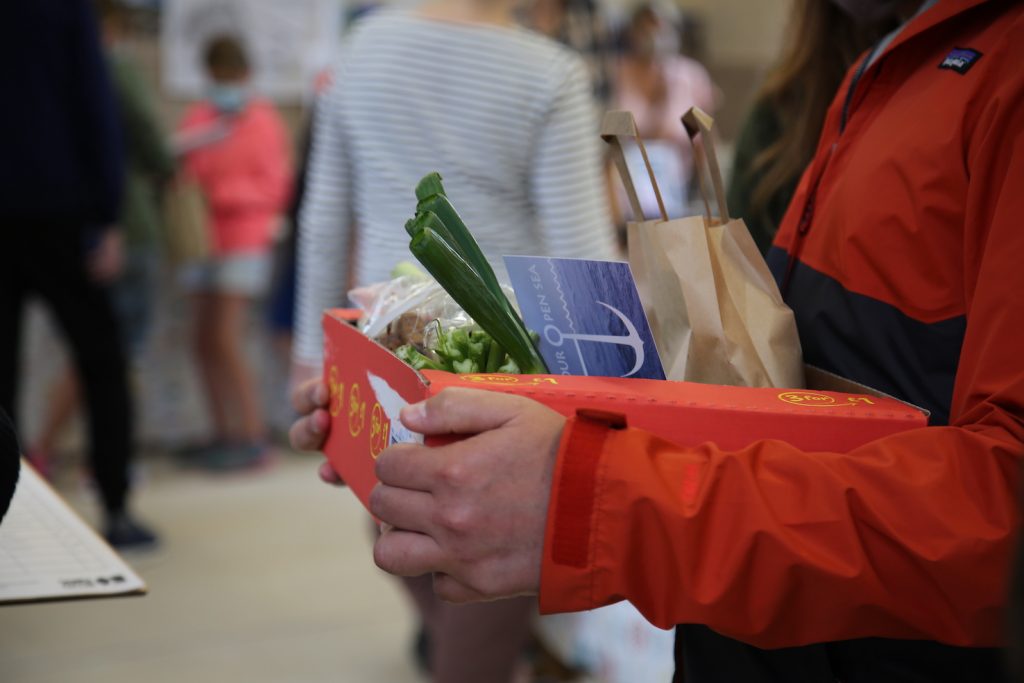 How Geraldine has made a difference

Geraldine's work on Safe Harbour: Open Sea includes:

Setting up, programming and managing regular Fittie Film Nights which promote cultural film and bring Q&A's with directors into a community setting.

Creating a series of community focused films, seeing Fittie through the eyes of young people and showcasing local musical talent.

Running a programme of weekly beach walks open to all while indoor meetings were still subject to lockdown restrictions.
---
Martin Aitken
Martin is a multi-disciplinary arts practitioner based in North-East Scotland. Martin is keen to use his knowledge to contribute to building a stronger and fresher arts identity for North East Scotland and exploring the relationship between culture and the communities it serves. Martin has also written a series of children's books.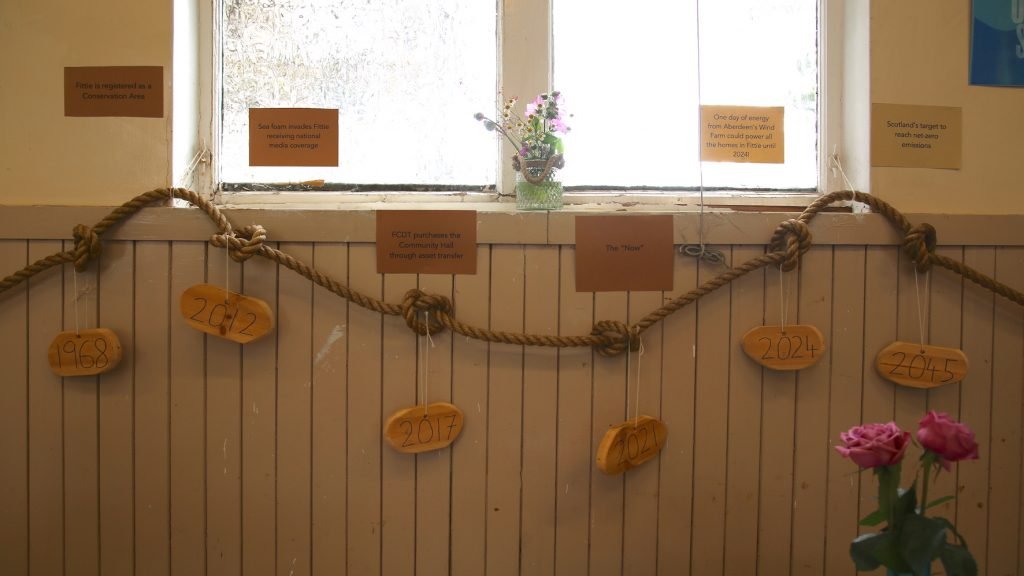 How Martin is making a difference  

Taking the lead on developing an environmental programme of work, guided largely by the principles of The Good Ancestor by Roman Krznaric. He has run workshops on the themes attached to The Good Ancestor and Carbon Literacy and developed a programme of regular environmental themed events bringing culture and community together.
Using his experiences as a technician and producer, Martin is creating a tool-kit for community halls and spaces on how to run a cultural programme in their venues. This will be available as a resource for all involved in the national Culture Collective programme.
Designing and creating an an immersive audio visual installation called Time & Tide which celebrated residents of Fittie past and present, as well as the community's history and relationship with the sea.
---
Marie Driver
A music graduate from the University of Glasgow, Marie spent much of university singing, concert managing or hiking. She firmly believes in the importance of developing strong relationships and sense of community and is particularly interested in the project's potential to include other harbour communities.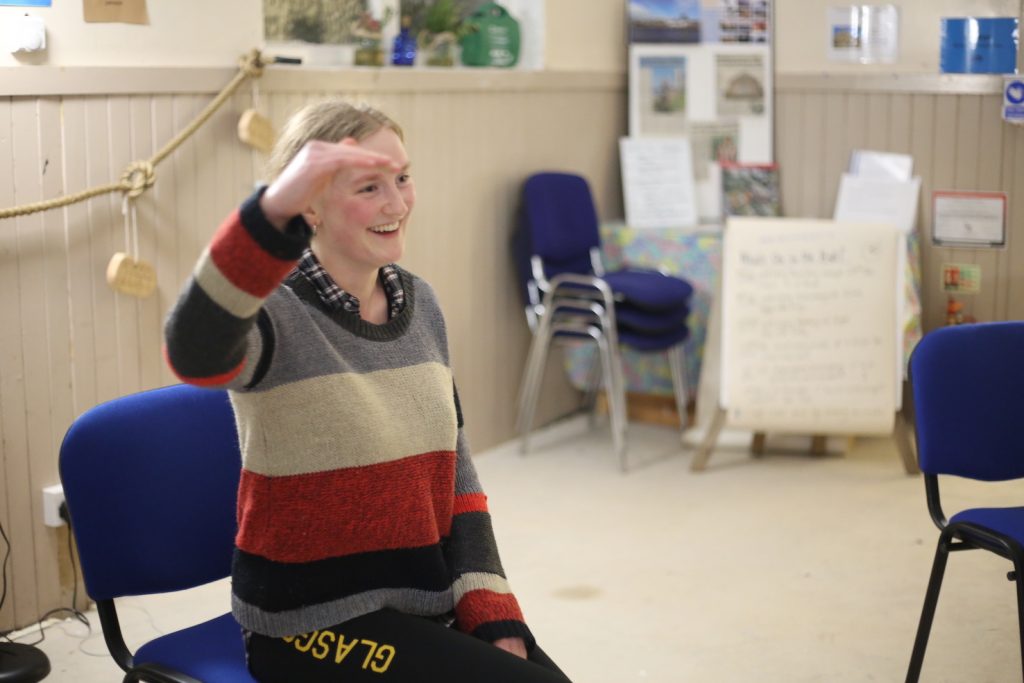 How Marie has made a difference  

Marie's work on Safe Harbour: Open Sea includes:

After undertaking a conducting course with Sing For Pleasure, Marie set up the Harbour Voices choir, a weekly choir that meets and sings in Fittie and is open to all.

Running open to all singing workshops in the harbourside community of Torry, in partnership with Big Noise Torry.

Running singing workshops for the city's migrant community in partnership with Grampian Regional Equality Council.
---
Claire Abbott
Claire has worked in community contexts in North East Scotland since 2013. Her first degree was in Sculpture at Grays School of Art. She has settled on Community Learning and Development (CLD) as a career – a value based vocation comprising adult learning, yout h work and community development. Claire has worked across communities of place, interest, purpose and practice and is particularly interested in trauma informed practice and people's relationship to place. She always brings creativity and play to the work, wholeheartedly subscribing to the view that creativity is fundamental to our human experience.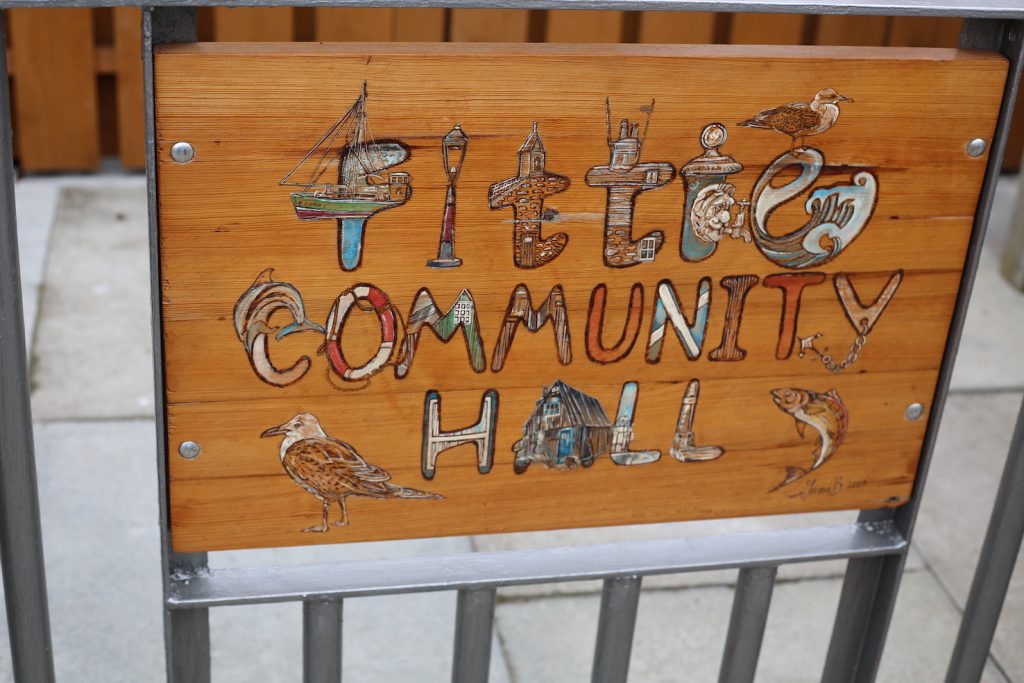 How Claire is making a difference 

Claire's work on Safe Harbour: Open Sea includes:

Taking the lead of creating a legacy for the project and its impact in and outwith the Fittie community. This includes creating 'How Good is Your Hall?' a tool kit for assessing community halls and proving impact based on the Place Standard Tool 'How Good is Our Place'.

Undertaking a community consultation in the form of a series of Wee Blethers a Big Blether and community ceilidh.
---
Cara Roberts
Cara is a storyteller, educator, and writer. She specialises in exploring stories of our environment, identity, and well-being. Cara originally worked in nature conservation, developing and delivering environmental education for regional and national parks. Her MSc thesis, in Outdoor, Environmental and Sustainability Education focused on values and personal narratives in relation to our environment. She is a member of the Scottish Storytelling Forum and is currently researching and developing storytelling for the environment and better world.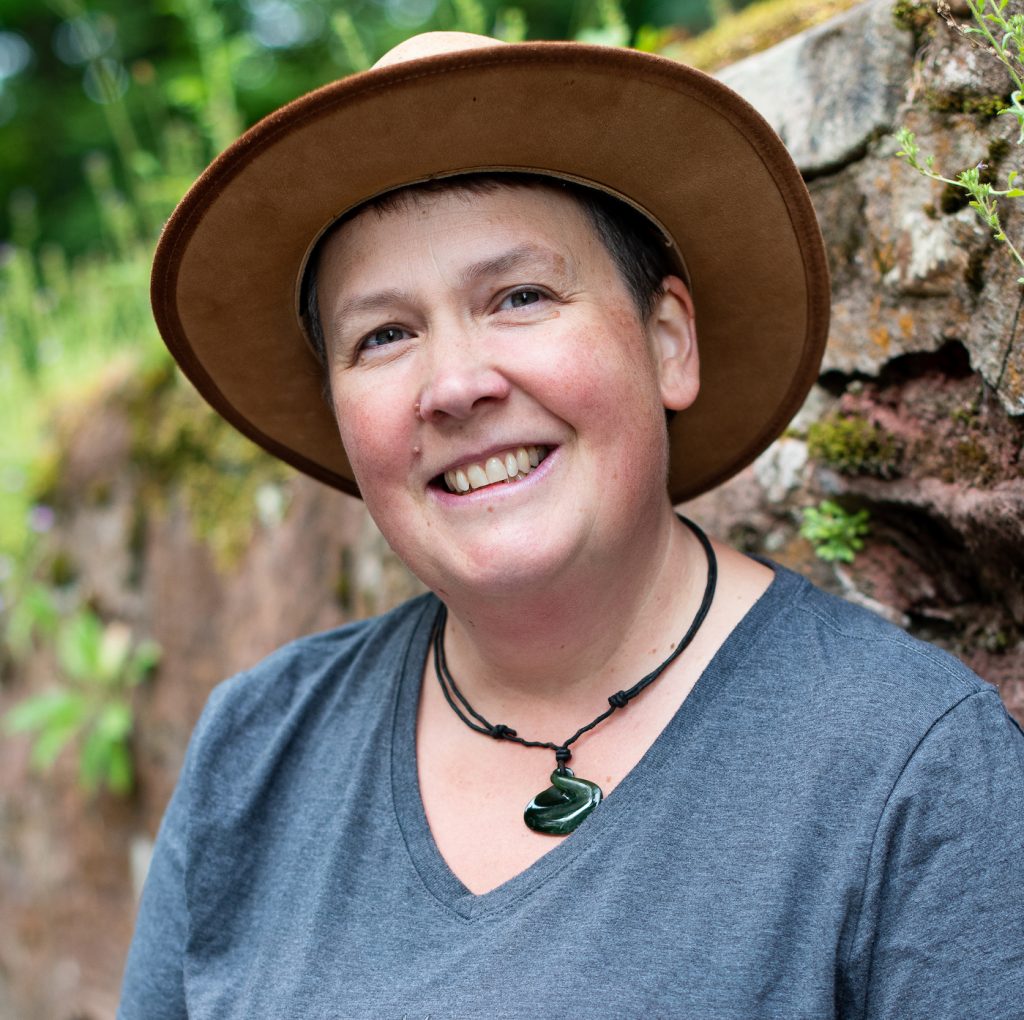 How Cara is making a difference 

Cara's work on Safe Harbour: Open Sea includes:

Undertaking a post as Storyteller in Residence which includes creating a new story for Fittie and the Harbour area of Aberdeen, running a workshop on storytelling to train people on how to gather, and tell, their own stories and those of others and help the project and community build an archive of stories.
---
Sarah Boyle
Sarah grew up near the seaside in Broughty Ferry and from an early age, her passion for music blossomed, playing cello, guitar, piano, and singing throughout her teenage years. She has always enjoyed singing in choirs and playing in orchestras. This spiked an interest in community music and music therapy. She decided to continue this journey by studying for a BMus in Community Music at the University of Aberdeen.
Sarah's a member of Killer Quines, Aberdeen's all-female a cappella group. She also plays the cello with the University of Aberdeen Symphony Orchestra and undertaken placements across North East Scotland to learn more about facilitating community music. Throughout her degree, Sarah has learnt how important community work can be. As Higgins and Willingham (2017) state,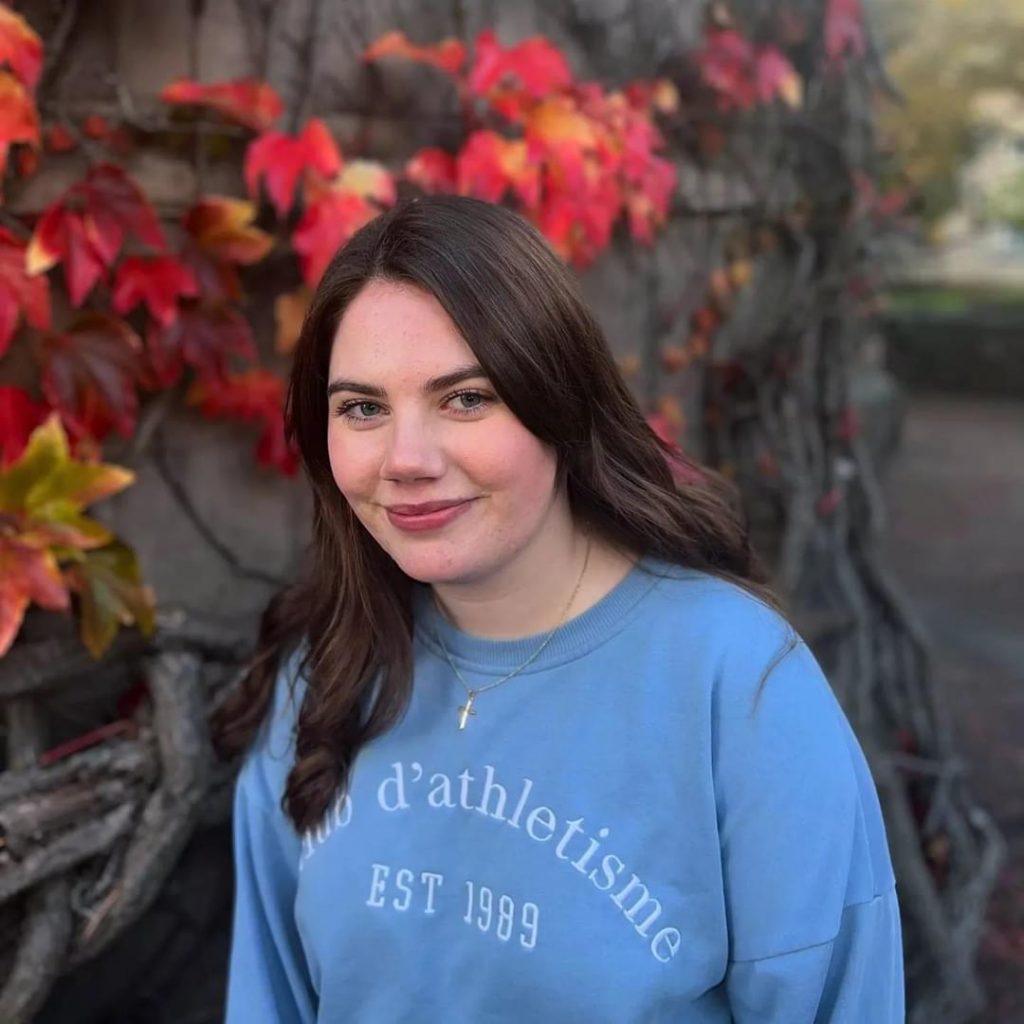 "community musicians intentionally set out to create spaces for inclusive and participatory musical doing. This impulse comes from a belief that music making is a fundamental aspect of the human experience and is therefore an intrinsic and foundational part of human culture and society".
How Sarah is making a difference 

Sarah now leads our Harbour Voices Choir and undertakes singing workshops in Torry. She is hoping to strengthen the links between Fittie and Torry through the choir and Big Noise Torry, and hopes to use music to help others and create positive change, on both an individual and societal level.
---
Laura Mears-Reynolds
Laura as a background of selling upcycled and handmade partywear at festivals and Ibiza events and is now building a business focusing on sustainable fashion ventures through her brand Hathor. She is also one half of the ADHD As Females podcast team. Using their voices to raise awareness, and break the stigma, and sharing their personal experiences in the hope that they help others.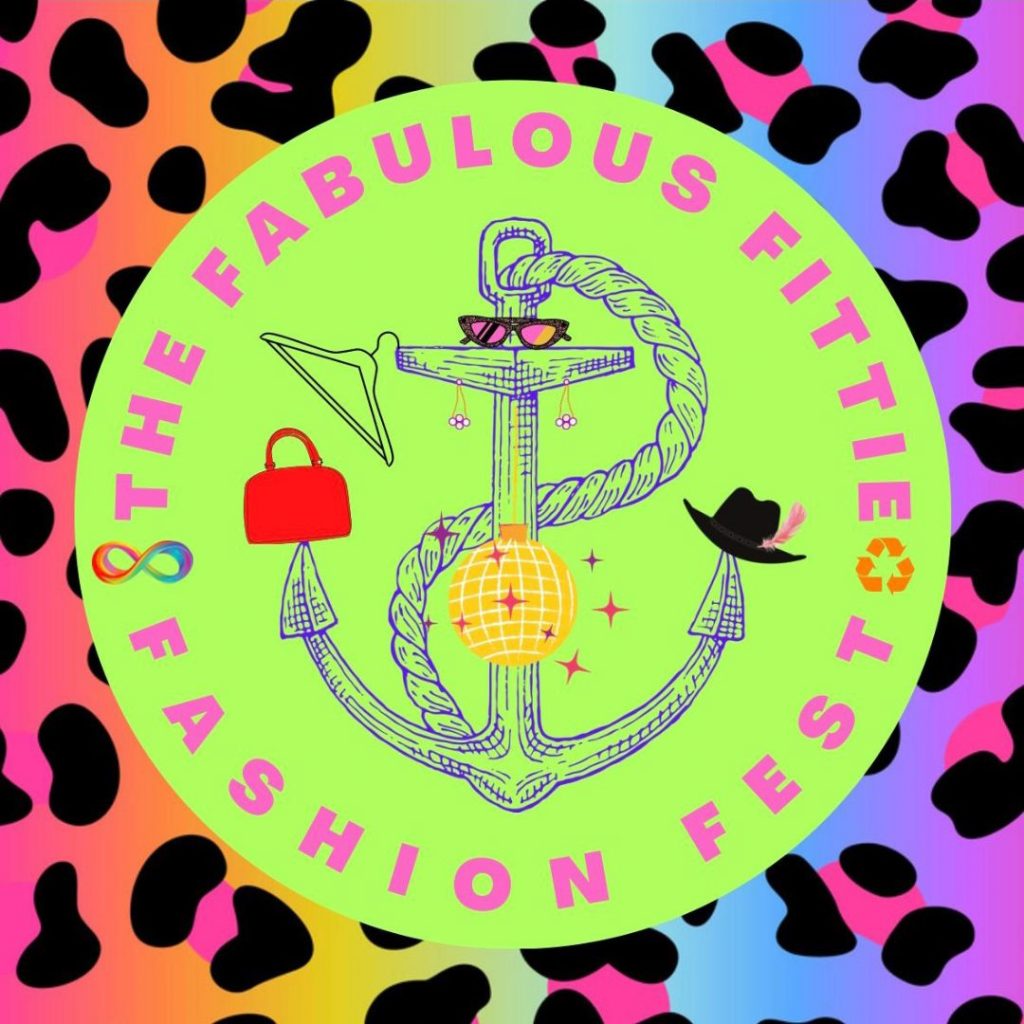 How Laura has made a difference

 

Created and curated the Fabulous Fittie Fashion Fest – an Ibiza festival styled celebration of Aberdeen creatives, empowering women, boycotting fast fashion, supporting small local businesses and raising awareness about ADHD in women.
Produced a second anti-fast fashion activism event – The Great Fittie Clothes Swap. Through this event residents were invited to bring pre loved clothing and shoes to swap with something new to them, rather than buying new clothes. All leftover items went towards raising funds for FCDT.
---
Jim Ewen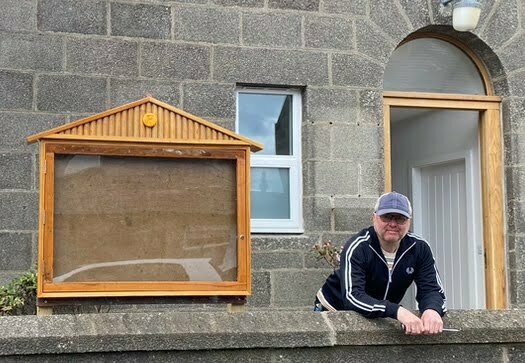 Working musical parents and grandparents active in local cinema and theatre influenced Jim's decision to work in the arts, but it took punk music to get him to the drums and guitar. Although holding ambitions to be a working musician, Jim took up joinery and carpentry in the 80s to pay the bills until he embarked on studies in art and design that culminated in a master's degree in fine art in the early 00's.
During Jim's post grad studies he took on the directorship and management of an alternative music venue in Aberdeen, which paved the way for him holding and creating a number of support, facilitation and lead roles across the arts sector culminating in founding The Anatomy Rooms facility in Aberdeen city centre.
How Jim has made a difference

 

Jim cleaned down his carpentry tools to design and build a brand new noticeboard out of upcycled materials for the Fittie Community Hall. He told us it was a great commission and he happily accepted challenge the to utilise as much repurposed materials as possible for a location that can, and does, take the brunt of the sometimes wild north-east weather.

Whilst a noticeboard has but one, important, task and can be a simple in design, for Jim it was nice to think more about the aesthetic of it and to create something that mimicked the building, utilised materials from it and offered a small nod to a former hall use and user and 'well kent' Fittie resident of which there a few subtle clues in and on the noticeboard structure itself.
---
Others
We're also working with other artists and creative practitioners who are leading workshops or taking part in events including writer and poet George Gunn and environmental artist Eve Mosher.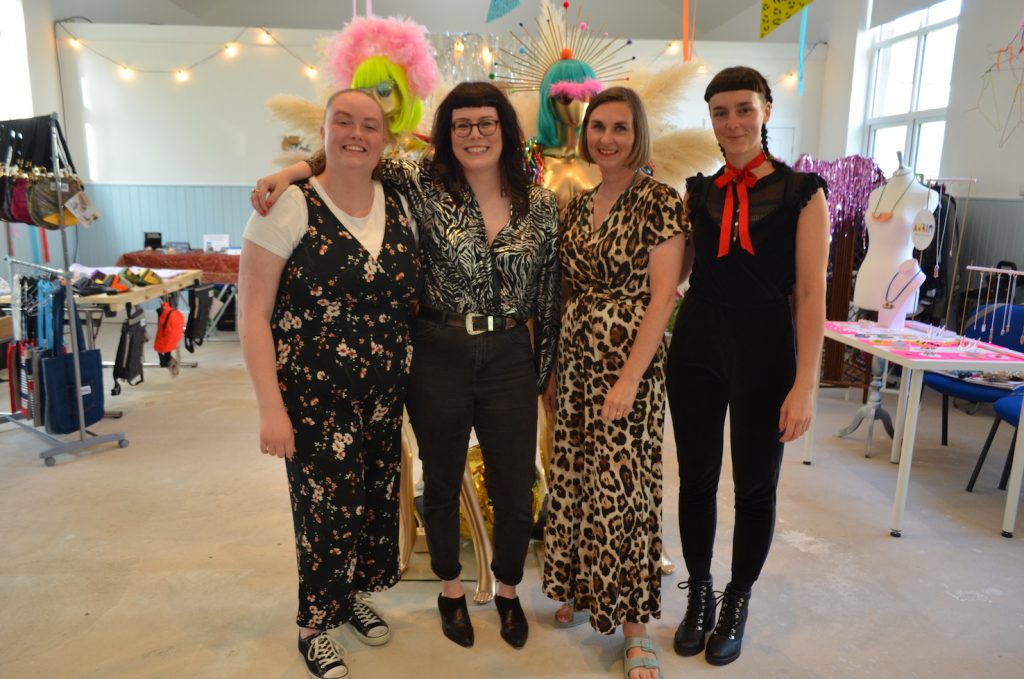 ---
About Culture Collective
Helping to shape future cultural life of Scotland's local communities
The Culture Collective is a pilot programme run by Creative Scotland which will establish a network of creative practitioners, organisations and communities, working together to create a positive difference locally and nationally in response to COVID-19. The programme will focus on community engaged creative activity, supporting participatory approaches and projects where creative practitioners and communities work collaboratively. A key element of this will be proactively responding to the impact of COVID-19, providing employment opportunities for creative practitioners and actively engaging people in shaping the future cultural life of their community.