Most of the men worked in the shipyards… I mean, it was like a sea of men when they came to the door.
Aberdeen's harbour sits at the heart of the city centre and maintains a strong physical and psychological presence to all those who live, work and visit the city. Many people in Aberdeen have a story to tell, or a connection to make, with the city's harbour whose history stretches across fishing, ship building, the granite trade that depended on access to the sea and the oil and gas industry which currently defines our city and region.
We're running a series of Harbour Memories coffee mornings. These will be informal sessions where you're invited to share memories and have a blether about Aberdeen harbour and what it means, or meant, to you. Whether you once worked in the ship yards, crewed a supply ship to the off shore rigs, worked in fishing industry or simply taken a ferry to Orkney, we'd love to hear your memories.
Harbour Memories Launch
Tuesday 30 May 10am – 12noon
Brain Health & Dementia Resource Centre, 13 – 19 King Street, Aberdeen AB24 5AA
Join us for an informal blether about the harbour and a warm welcome at this amazing facility that's open to all. Teas, coffees and biscuits provided.
Stay Well, Stay Connected Granite City Gathering
Saturday 24 June 10am – 4pm
King's Church, Bridge of Don, Aberdeen, AB23 8BL
We'll have a Harbour Memories table at this event where you can join us for tea and biscuits, and to share your harbour story.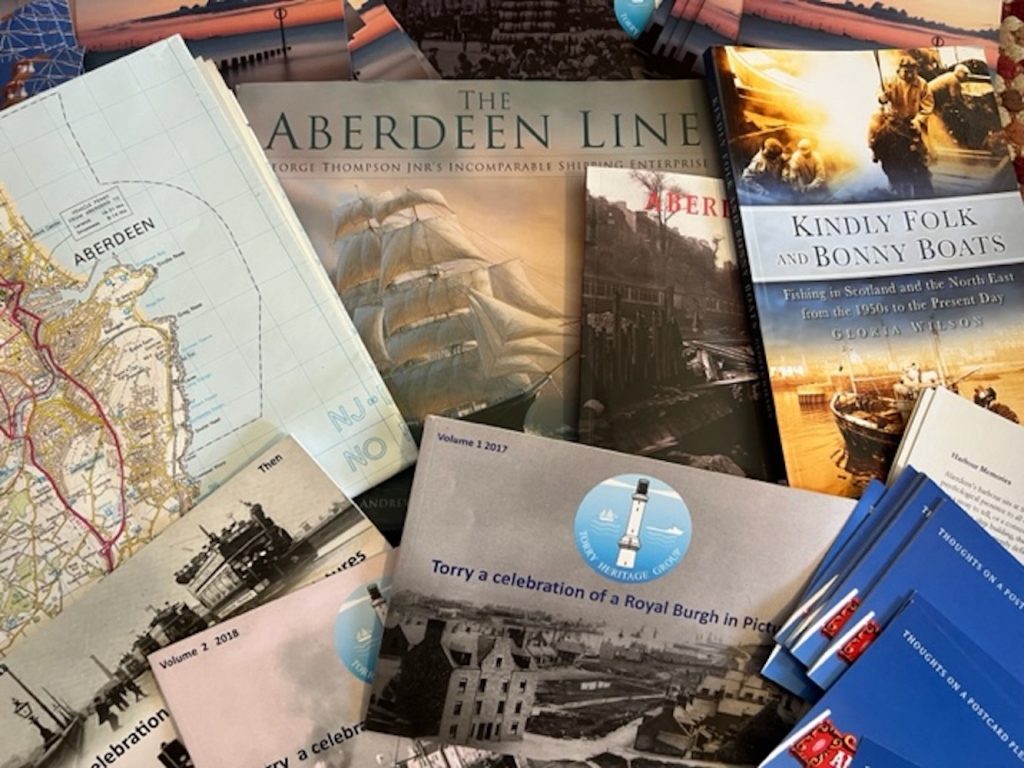 Coffee Mornings
Come along to one of our regular coffee mornings to share harbour stories and memories. They're free to attend and we'll provide the teas, coffees and biscuits.
Old Torry Community Centre, 2 Abbey Place, Aberdeen AB11 9QH
Tuesday 4 July 10.30am – 12noon
Tuesday 18 July 10.30am – 12noon
Tuesday 1 August 10.30am – 12noon
Tuesday 15 August 10.30am – 12noon
Fittie Community Hall, New Pier Road, AB11 5DR
Saturday 15 July 10.30am – 12noon
Saturday 12 August 10.30am – 12noon
Aberdeen Maritime Museum, 52 – 56 Ship Row, AB11 5BY
Tuesday 12 September 10.30am – 12 noon
Tuesday 26 September 10.30am – 12noon