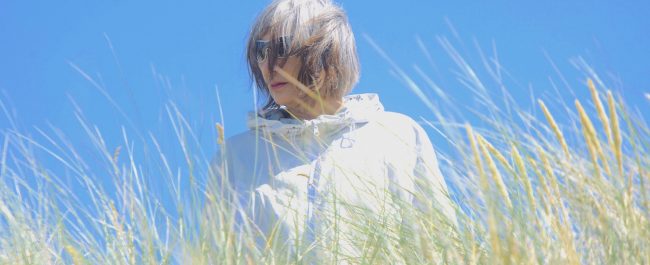 Sand, Silt, Flint Album Preview 
Thursday 27 October 2022
9pm – 11pm, The Anatomy Rooms, Marischal College, Shoe Lane, Aberdeen, AB10 1AN
Sand, Silt, Flint is the second studio album and song cycle project created by Aberdeenshire electronic music composer, sound artist and avant-folk experimentalist Fiona Soe Paing.
Inspired by the landscape, haunting folklore and rich balladry tradition of North East Scotland, the project combines Fiona's electronica productions and voice with Scottish traditional instrumentation. Each track on the album is linked to a specific North East location and its accompanying story. Using the Doric dialect of the North East, Fiona re-imagines traditional ballads from the area, creating new songs inspired by landscape and folklore.
From the bleak expanses of The Lecht in the Cairngorms, to the dramatic Banffshire coast, the songs combine Fiona's original electronica arrangements and mesmerising vocals with re-imaginings of traditional ballads, archive material, field recordings and traditional instrumentation, enveloping the listener in an immersive and unsettling re-imagining of ancient stories.
Tonight Fiona will be will previewing Sand, Silt, Flint as a late night sound session, part of this year's sound festival.
Tickets are £5 each and can be purchased through Aberdeen Performing Arts' Box Office.
Phone: 01224 641 122
In person: The Music Hall, Union Street, Aberdeen, AB10 1QS
Image credit: Isla Goldie