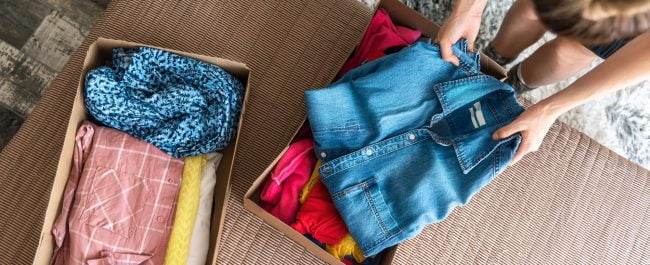 Upcoming Events
Safe Harbour: Open Sea September Events Programme
As we freewheel towards autumn and squeeze the sunshine out of the last few days of summer, we are reminded by the hay bales in the fields that it is time for the second harvest. Harvest time always feels like a productive time of year and for the team at Safe Harbour: Open Sea there's no exception. Here's a roundup of the events we have planned in the coming weeks.
Bothy Nicht and Clothes Swap
On Thursday 22 the Fittie Community Hall will be opened for our monthly Bothy Nicht. An opportunity for Fittie residents and friends to come together over tea and cake. Bothy Nichts have become a living room that belongs to everyone, where everyone belongs.
In September the second half of the Bothy Nicht will host the Great Fittie Clothes Swap. Fittie resident and designer on an anti-fast fashion mission, Laura Mears-Reynolds, has been organising the event.
Have you ever wondered what happens to clothing when it's reached the end of its life cycle? A staggering 350,000 tonnes of textiles goes to landfill each year and for every 30kg of clothing produced only 4.5% is recycled. The fashion industry accounts for 10% of global carbon emissions and is the second largest consumer of the world's water supply.
We can counter this and become anti-fast fashion activists in our own right by shopping second hand, wearing what we already own, resisting the urge to follow the latest trends and – here's the really fun part – taking part in clothes swapping events.
We all have good quality, preloved items that we no longer wear, so why not liberate those garments from the confines of your wardrobes and give them a new lease of life. The event is sure to have the feel good factor as you help the environment, save money, make space in your wardrobe and acquire a new-to-you item to take home.
Clothes are an important part of our self-expression, identity, and culture. Storyteller in residence Cara Roberts will be sharing stories of the clothes we love.
We'll be sure to report back here on how the event unfolds.
Harbour Voices Choir
The Harbour Voices Choir is back after its summer break and meets on Wednesday evenings (7pm – 8.30pm). The choir is open to all. You can read all about it here.
Fittie Film Club – Launch!
Our hugely popular Film Night takes place on Friday 30 September and we'll be screening Launch! On The Sea With Scotland's Lifeboats, a new film that dives into archive footage of RNLI crews, with an immersive soundtrack from some of the UK's most exciting contemporary musicians.
Big Blether and Community Ceilidh
Through a series of 'Wee Blethers,' Safe Harbour: Open Sea team member Claire has been gathering views on what Fittie residents want for the future of the Community Hall as it continues to develop as a cultural community venue. It's now time for a 'Big Blether' on the question, "What do you want from your Community Hall?" At 5:30pm on Saturday 1 October we are inviting residents to take part in a structured conversation as we work through our specially developed tool 'How Good is our Hall?'
Afterwards, we celebrate our first Community Ceilidh with fiddle and accordion duo, Clatterin Kist. If you just can't wait to hear them, give your ears a preview on their Sound Cloud. https://soundcloud.com/clatterinkist
The ceilidh is family friendly and dances will be called so beginners are always welcome.
All of the events are free and take place at the Fittie Community Hall, New Pier Road, Aberdeen, AB11 5DR
For more information email: info@openroadltd.co.uk