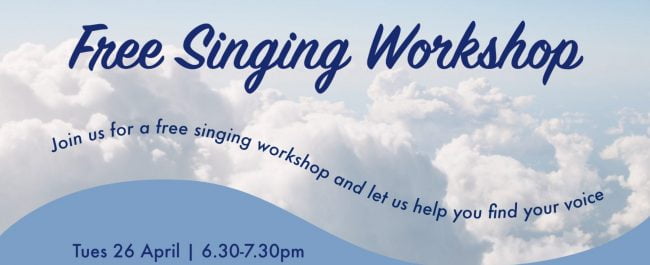 Harbour Choir Free Adult Singing Workshops
The Harbour Choir, which is part of our Safe Harbour: Open Sea project, is delighted to have received a grant from the Communities Mental Health and Wellbeing Fund through the Aberdeen Council of Voluntary Organisations (ACVO).
We are offering four free adult singing workshops in Torry as part of this grant and are excited to be working alongside Big Noise Musicians and The Noise Community Orchestra to deliver them. The first workshop is all set for 26 April, the second will be sometime in May, and the third and forth in the autumn.
Alongside these workshops we will be hosting two seasonal adult singing workshops in Fittie, one in the summer which will take place in July, and the other in the winter scheduled for December. All of these workshops are off shoots of our Harbour Choir which we hope people will feel encouraged to join.
Singing is proven to have many mental and physical benefits, from improving lung health to inducing the same 'happy hormones' as eating chocolate. At the Harbour Choir we sing a range of pieces from Doric Ballads to Hungarian folk tunes. Everyone is welcome to attend, and we always make time for tea, biscuits and a blether at the end.
The first workshop is on:
Tuesday 26th April. 6.30pm-7.30pm
Sacred Heart Church Hall, 15 Grampian Road.
All abilities are welcome, from experienced singers to compete beginners.
For more information on these workshops and the Harbour Choir, contact Marie on: marie@openroadltd.co.uk