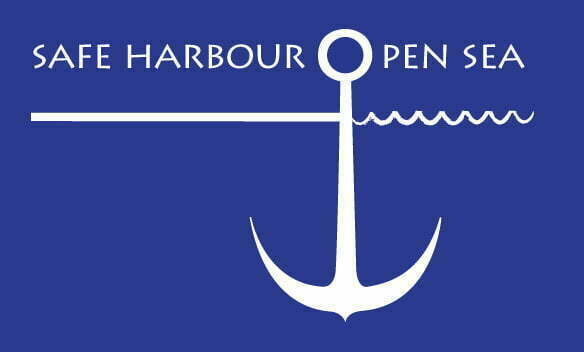 Celebrating the past. Imagining the future. Living in the present.
Safe Harbour: Open Sea is a Culture Collective project, a national fund aimed at establishing a network of creative practitioners, organisations and communities, working together to create a positive difference locally and nationally in response to COVID-19.
For this project we are working in partnership with the Fittie Community Development Trust (FCDT) who are a charitable organisation established to support the harbourside community of Footdee, known by its Scots language name of Fittie. The FCDT lead on developing the accessible, community owned Gospel Hall as a community hub to improve the wellbeing of residents. The Trust's work includes making community facilities available for the benefit of residents and visitors and, as a coastal community at the forefront of the impacts of climate change, pursue environmental sustainability.
Safe Harbour: Open Sea is rooted in community, but has an eye on global horizons. Over the course of the project we are exploring three themes: 
Initiating creative projects that celebrate the rich history and heritage of this unique sea facing community, nestled against a global oil port.

 

Bringing the community back together in creative ways post lockdown.

 

Casting an eye to the future of Fittie as a coastal community and ways we can be 'Good Ancestors' as the city, country and world prepares for a net zero carbon emissions future.

 
This project is also a satellite Climate Beacon attached to a Tayside based Climate Beacon lead by Dundee Rep and Scottish Dance Theatre. Organsied by Creative Carbon Scotland, Climate Beacons for COP26 is a Scotland-wide collaborative project between climate change or environmental organisations and arts, heritage or cultural organisations to stimulate long-term public engagement in the lead-up to and following COP26.
Meet the Safe Harbour: Open Sea Team
Our Safe Harbour: Open Sea team currently includes:
Victoria Fifield
Victoria Fifield is originally from Glen Tanar, Aberdeenshire, and has a diverse creative background. Primarily a visual artist, Victoria also has skills and experience in design, music, creative writing and education. She has worked with Aberdeen Art Gallery, Big Noise Torry and several London based arts organisations including The Arts Factory and Apples and Snakes. With a passion for using the arts in grassroots community peace building, Victoria has also lived and worked in Israel and Palestine and is currently a trustee for the Bosnian youth arts charity Most Mira.
Victoria's work on this project includes gathering stories from the local community and city's migrant community and creating a visitor trail, exhibition and book from these stories. 
Geraldine Heaney
Geraldine Heaney is a freelance artist originally from Aberdeen, with experience working all over Scotland and internationally. She works across art forms and communities. Geraldine's work ranges from workshop facilitation, filmmaking, live performance, music and dance. She is interested in the potential of creativity and play to explore and navigate the world and their use as tools for communication, connection and change. Geraldine is a co-director of KOR! Records an independent record label that works with young people with additional support needs and releases their output. She has run youth theatre groups, toured in shows, made documentaries and sees collaboration as a key part of all the work that she does.
Geraldine's work on this project includes setting up a community Film Nights and making short films attached to the project. 
Martin Aitken
Martin Aitken is a multi-disciplinary arts practitioner based in the North-East of Scotland. Much of Martin's work is rooted in the city of Aberdeen, telling local stories or working with local creative organisations and youth theatres. Initially training in technical theatre, Martin is keen to use his knowledge in the industry to connect with communities and contribute to building a stronger arts identity for the North-East. Recently Martin has also been exploring alternative outlets for his creativity and is working towards releasing his first children's book later this year.
Martin's work on this project includes running workshops on the themes attached to The Good Ancestor and Carbon Literacy. 
Marie Driver
A music graduate from the University of Glasgow, Marie spent much of university singing, concert managing or hiking (on a year away in Oslo, Norway). Over the last year she has divided her time between various virtual endeavours whilst working in a bookshop. Marie believes firmly in the importance of developing strong relationships and sense of community and is particularly interested in the project's potential to include other harbour communities. With a deep held interest in storytelling, Marie hopes to explore the different ways in which narratives can be expressed and communicated.  She also hopes to bring  her musical knowledge to the role perhaps in the shape of music workshops or a choir.
Marie's work on this project includes setting up and running a community choir and singing workshops. 
Claire Abbott 
Claire Abbott has worked in community contexts in the North-East since 2013 and lived in the area all her life. She finds it a wonderful place to raise her family and tend to her interests in writing, singing, art and yoga. Her first degree was in Sculpture at Grays School of Art. She then worked a myriad of jobs before settling on Community Learning and Development (CLD) as a career – a value based vocation comprising adult learning, youth work and community development. This led her to study a work based postgraduate diploma in CLD. The degree ignited an interest in academic research and she pursed this further by taking a Masters in Education followed by a second Masters in Creative Writing, all at the University of Aberdeen. Claire has worked across communities of place, interest, purpose and practice and is particularly interested in trauma informed practice and people's relationship to place. She always brings creativity and play to the work, wholeheartedly subscribing to the view that creativity is fundamental to our human experience.
About Culture Collective
Helping to shape future cultural life of Scotland's local communities
The Culture Collective is a pilot programme run by Creative Scotland which will establish a network of creative practitioners, organisations and communities, working together to create a positive difference locally and nationally in response to COVID-19. The programme will focus on community engaged creative activity, supporting participatory approaches and projects where creative practitioners and communities work collaboratively. A key element of this will be proactively responding to the impact of COVID-19, providing employment opportunities for creative practitioners and actively engaging people in shaping the future cultural life of their community.