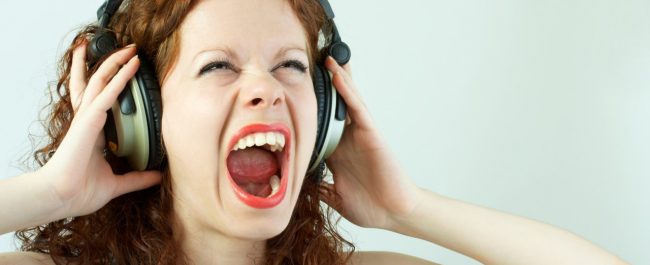 A love letter to song
It's no surprise that my blog post would be about choir. Starting the Fittie community choir has without any doubt been the highlight of 2021 for me for many reasons.
For starters singing, like virtually all forms of communal music making, has proven health benefits, both mentally and physically. Anything can improves respiratory health, such as singing, is a big bonus in the current context. Just think about those wailing whopper notes Pavarotti gifted the world, they wouldn't have possible without a big lung capacity, one which would have been developed through good technique and breath control.
Singing is also brilliant for general wellbeing. Studies have shown that singing releases endorphins in the brain (much like eating chocolate), and the more you sing, the more these networks develop leading to further benefits.
It's also pretty cool that a in 2013 study researchers discovered that when choir members sing together their heart beats synchronise. So, when you see a performance of large group singing on stage or choristers singing the traditional Nine Carols and Lessons service, their heart beats are also singing together. Proof that singing can literally put a group of people on the same wavelength (of sorts).
On the flipside, the trickiest part of any music making in a group context – listening. As contrary as it seems, listening to your fellow choir members when singing is crucial. Listening to one another ensures that no one voice drowns out another and that everyone breathes together. All leading to synchronised heart beats. Listening also gives singers a chance to hear the music and absorb the moment, which in turn helps them to shape the sound they produce.
For me, my passion for singing stems from an early experience of listening. When I was little, I would sit in on my parents' choral society rehearsals. I'd take a book, usually by Jacqueline Wilson, and sit on a pew at the back as works such as Mozart's Requiem in D Minor or Dvorak's Stabat Mater washed over me. Whilst I wasn't actively taking part, this experience left a big impact on me. In my mind narrative and music are one in the same thing. I see music as an expression or story as well as an aesthetic soundwave. And when I read fiction now, I can imagine the music which would say the same as the words on page. Music as whole so fascinated me that I went on to study it at university. But, it's important to note, you don't need a degree in order to enjoy music making. That is one of the best things about singing – all you need is your voice.
If this blog has piqued your interest in singing and you would like to give it a go, you're in luck! As part of Aberdeen's Living Advent Calendar, we are holding a Fittie Festive Sing on the 9 December at 7pm. Come along for some songs, mince pies and mulled wine.
By Marie Driver
Marie Driver is a creative producer and choir leader based in Aberdeen. In July 2021 Marie moved up to the North East of Scotland to work on the Safe Harbour: Open Sea project based in Fittie. Since moving she has also worked with Big Noise Torry and worked as a freelance producer for the National Youth Choir of Scotland.
Image Credit: 5443731 © Denis Raev | Dreamstime.com