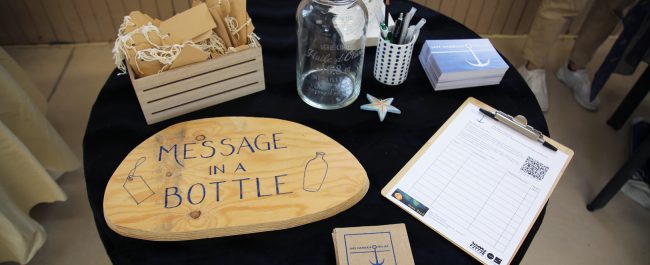 Travels With Fittie
In this blog post, co-founder Lesley Anne Rose looks at the evolution of Open Road's Culture Collective project through the lens of her experience as a travel writer. Just as you can plan extensively for a trip, or a community-led project in this instance, once the journey has begun there's no-telling which road you may take.

People often think that my work as a travel writer and producer are two different hats, but in essence they are very similar.
Author John Steinbeck states at the start of Travels With Charlie, his early 1960s travelogue in which he and his dog Charlie, take a road trip in search of America, that you don't take a trip, a trip takes you. Steinbeck's argument is that despite all of the meticulous planning and preparation you may undertake before setting out on a journey, once you hit the road you have no control over circumstances and the trip will take you where it wants you to go, not the other way round. To a large extent the same is true of producing. Whether you are producing for a company or as an individual you spend a large amount of time fundraising, planning, contracting, meeting, drawing up budgets and schedules, but once you hit the ground with a production or project it can go in any direction. And you have to be prepared to go with it.
This is particularly true of creative projects in a community setting. As it should be, because the community or group you are working with know far more about what they want out of a project, or how it will benefit them the most, than you do. Your job as a producer by the time the work is on the ground is to put the structure in place and hold a safe space for the magic to happen.
Never has this been more true for us than our Culture Collective project Safe Harbour: Open Sea, which at its heart is community led and which launched itself onto the community of Fittie last weekend at a Summer Fayre. The first discussions about the project took place in November 2020. We meet with the Fittie Community Development Trust in the gardens of the community hall to talk through this new fund and nationwide project, how we could be part of it and the benefit it could be to Fittie and, hopefully, beyond. The project grew from first conversation, to fundraising to planning through the winter of 2020/21 in which we all travelled through a hard lock down and the village, and all of us changed in some irreversible way. We emerged into spring with an amazing team to work with us to deliver Safe Harbour: Open Sea and an understanding that the past we once knew of as 'normal' life was a place we would never return to.
Fast forward to the Summer Fayre on Saturday 14 August 2021 and, thanks for the planning, creativity and care of the project team, our Culture Collective project, left the safe harbour of planning and preparation and launched onto the open sea of the delivery stage in the community. Safe Harbour: Open Sea has a tag line of celebrating the past, imaging the future and living in the present, and over the course of the year that's exactly what the project team, led by the community, will be doing. We plan to hold space for people to share memories of the past, record life in Fittie today and tell stories of the future – a sustainable future – that we all need to start travelling towards. We'll be doing this through film, creative writing, podcasts, trails around the village, storytelling nights, sustainability workshops and whatever else creatively comes our way.
Thank you to the community of Fittie for travelling with us. It was exciting, emotional and a bit scary to launch Safe Harbour: Open Sea under the wider summer skies of this unique harbourside community. We look forward to gathering again next summer to see where the project has taken us. And yes we did crack open a bottle bubbly to wish the project, the team and the community well on the journey.
By Lesley Anne Rose
Lesley Anne is a producer and writer and co-founder of Open Road, a company which consolidates her experiences at senior management level in the cultural sector, passion for people and place, commitment to skills development and belief in working towards a more sustainable world for all.
Image & Video Credit: Geraldine Heaney