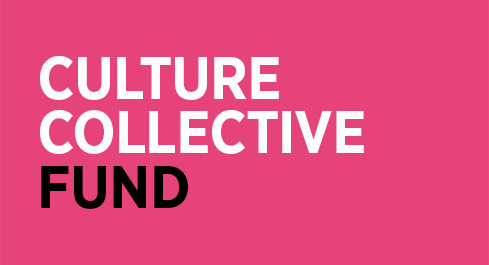 Open Road, in partnership with the Fittie Community Development Trust, selected to be part of Culture Collective
Culture Collective is a Scotland-wide initiative aimed at bringing creative practitioners and communities together to help shape the future of local cultural life. Open Road working in partnership with the Fittie Community Development Trust have been successful in our application to be part of this Scottish Government funded Programme. 
With the aim of addressing the impacts of COVID-19 and wider social, economic and environmental influences on community and city, this project will bring creativity and culture into the heart of community life and bring much needed work opportunities to the region's cultural sector. As well as a project co-ordinator, three creative practitioners will be contracted to each work in residence in the community over the course of a year. One will create a programme of creative initiatives and participatory events to bring the community owned hall and community connections back to life as lockdown restrictions ease. One will link Fittie's history with that of Aberdeen Harbour, a global oil port, and connect with visitors to the village as well as other harbourside communities in the city. The third will focus on the impacts of climate change for coastal communities and the transition to net-zero carbon emissions. The project will also contract an early career practitioner to learn about community embedded practice, bringing skills and knowledge to the next generation of artists in the city and region. 
Activity will connect across the generations of residents, linking aspects of community heritage with the impacts of the current pandemic, and environmental issues with visioning for a new future. The community hall will be a focus of the project, but work will spread across Fittie and beyond, all the time being responsive to ongoing COVID-19 guidelines. The project will also deliver work online. 
Pauline Brown, Trustee of the Fittie Community Development Trust, said: "We are thrilled to receive this positive news and can't wait to work again with Open Road. After a long year of being closed to the community because of Covid restrictions, this is just the kind of collaboration that's needed to energise our project and bring the Hall back to life." 
Open Road Co-founder Lesley Anne Rose said: "We are delighted to have this opportunity to work with the Fittie Community Development Trust and all of the amazing work they already undertake in this community. Supporting community and culture and finding ways to bring the two together is an important part of the work we do in Aberdeen, as well as contributing to the soft infrastructure of skills and knowledge that supports the city's cultural sector. We are looking forward to being part of, and contributing to, this exciting Scotland-wide initiative and putting culture and community in Aberdeen on the national map."
More information on the Culture Collective fund, and a full list of recipients, can be found here: