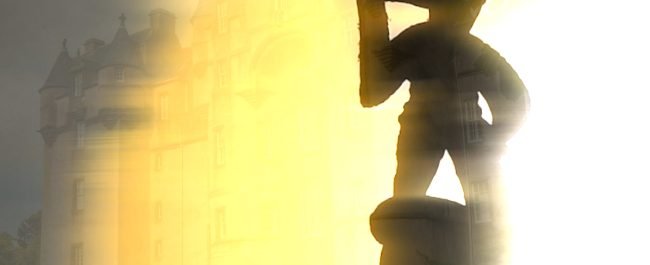 Sand, Silt, Flint: Walk Eleven: Fyvie Estate
Sand, Silt, Flint is a studio album and song cycle project by Aberdeenshire electronic music composer, sound artist and avant-folk experimentalist Fiona Soe Paing. 
From the bleak expanses of The Lecht in the Cairngorms, to the dramatic Banffshire coast, the songs combine Fiona's original electronica arrangements and mesmerising vocals with re-imaginings of traditional ballads, archive material, field recordings and traditional instrumentation, enveloping the listener in an immersive and unsettling re-imagining of ancient stories.
Each song isalso presented via a series of outdoor geo-located sound walks in the Echoes mobile app; using smart-phones and headphones, the audio is triggered by GPS, enabling audiences to experience the music in the environments which provided it's inspiration.
Each walk is accompanied by text detailing the local folklore that inspired it and practical information on how to get to each location. 
---
Tifty's Annie – Fyvie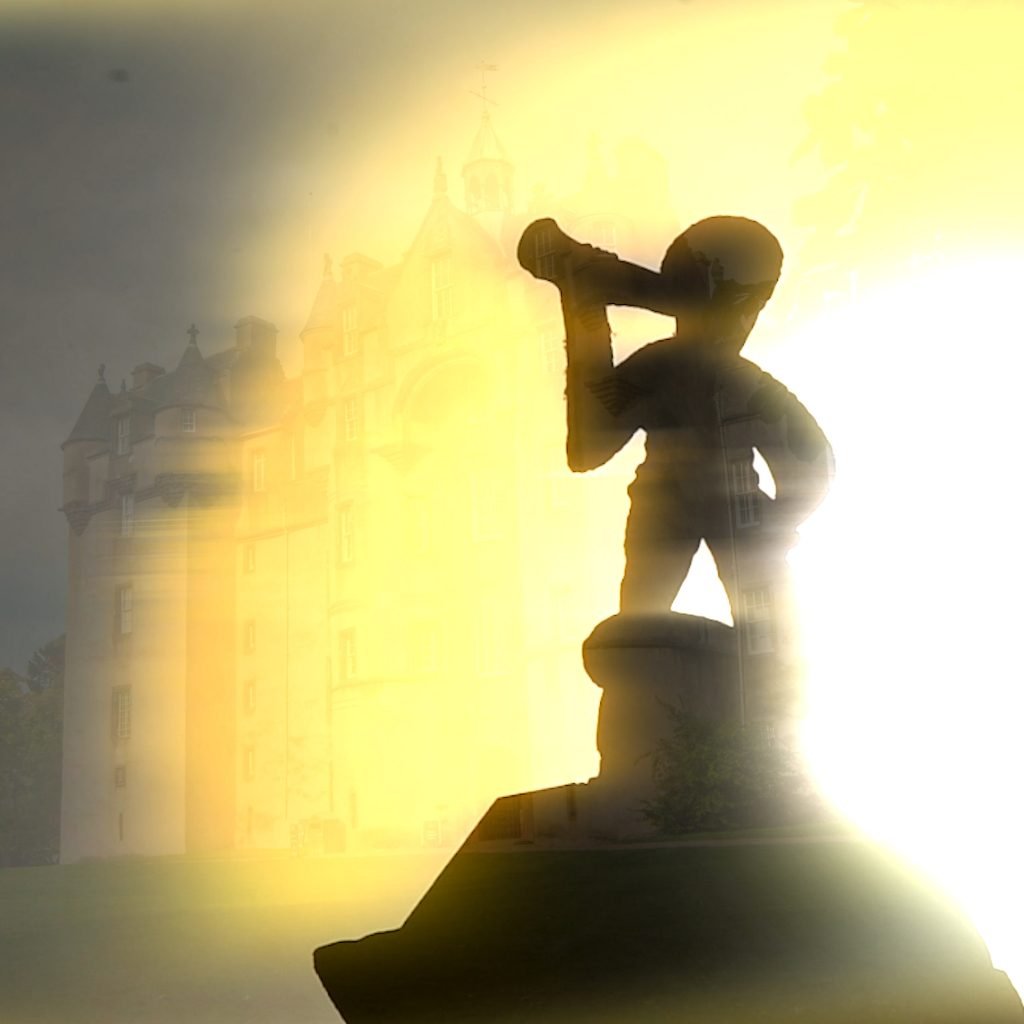 Annie was the bonnie daughter of a wealthy miller who owned the mill at Tifty, a tiny hamlet close to the village and castle of Fyvie deep in the Aberdeenshire countryside. Against the wishes of her family, Annie fell in love with Andrew Lammie the trumpeter for Lord Fyvie who won over her young heart when they met in the woods of Fyvie. Annie's family refused to give their consent for her to marry a lowly servant who they believed had bewitched their innocent daughter. Her family didn't just disown Annie, but also took it in turns to beat the love out of her, especially her brother whose cruel repeated blows, according to folklore, also took the life out her. Annie's dying plea was for her mother to make a bed looking towards Fyvie and her dear Andrew Lammie so she could lie down and die facing the man she loved.
Fyvie Walk
The Fyvie Estate with its magnificent 800-year-old castle, restored Walled Garden and tranquil grounds lies about half a mile south of Tifty. It's easy for anyone to fall in love in its magical woodlands, filled with birdsong and wildlife which is a riot of bluebells and cherry blossom in spring and repellent with gold and red in autumn. Fyvie Lake is one of the estate's focal points and you can follow in Annie and Andrew's love-struck footsteps on the one and half mile walk around its peaceful banks. All paths lead to Fyvie Castle – a Baronial former fortress whose rich history mixes and merges with local folklore. Each of the five families who once owned Fyvie are said to have built one of its imposing towers. Cast your eyes skywards to spy the statue of a wee trumpeter who stands astride one of the castle's many turrets. The spirit of Andrew Lammie is also reported to be one of the numerous ghosts who haunt Fyvie. According to local legend if the sound of his ghostly trumpet is heard, it's a warning to the castle's resident family that something bad is about to happen.
Practical Information
Getting There
Fyvie Castle and Gardens are situated off the A947 to the north of the village of Fyvie which is around eight miles south east of Turriff. Fyvie Castle and Gardens currently belong to the National Trust for Scotland. The grounds are free to walk around, but an admission fee is charged to enter the castle. Opening times and prices can all be found at: https://www.nts.org.uk/visit/places/fyvie-castle. For those on public transport, Fyvie is on the route of the Stagecoach bus no 35 which runs between Aberdeen and Elgin.
Toilets & Refreshments 
Parking, picnic tables, public toilets, a gift shop and tea rooms are all to be found at the castle.
Accessibility 
Disabled parking is available in front of the castle. In the grounds both the Walled Garden and American Garden are accessible. However, in the castle only the Front Hall is accessible to wheelchairs. The tea rooms and toilet are both accessible. 
---
Each walk is written and researched by Lesley Anne Rose.
You purchase Sand, Silt, Flint via Fiona's Band Camp site. 
Image credit: Isla Goldie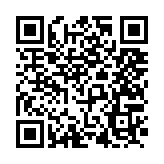 ---
Walk Disclaimer
We are not responsible for the maintenance of the pathways and tracks described in each walk. The responsibility lies with the landowner or public body that manages the land. Walks have been researched and written based on the conditions of the track or pathway when we undertook each one. We strongly recommend wearing appropriate walking shoes or boots and outdoor clothing for each walk.
Dogs should be kept on a lead during lambing season (April to July) and be careful to check for ticks when returning from walks between March and October which can cause Lyme Disease. For more information, see:  https://forestryandland.gov.scot/visit/activities/walking/check-for-ticks