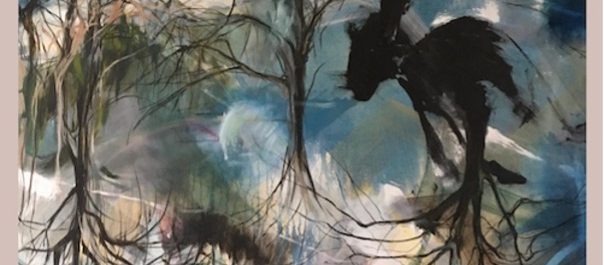 Fiona Soe Paing Album Launch
Friday 2 December 6.30pm – 8.30pm
Fittie Community Hall, New Pier Road, AB11 5DR. Free event.
An immersive and unsettling re-telling of ancient tales for new times
Aberdeenshire avant-folk producer and vocalist Fiona Soe Paing and the Open Road team are delighted to launch Sand, Silt, Silt.
Inspired by the landscape, haunting folklore and rich balladry tradition of North East Scotland, Sand, Silt, Flint is Fiona's brand new album and combines her electronica productions and voice with Scottish traditional instrumentation.
"I already knew a few folk songs from the North East, but never realised the tradition was so immense… when I discovered that one of my relatives was one of the original ballad singers, that was a lightbulb moment for me, when everything clicked into place."
Fiona Soe Paing
From the bleak expanses of The Lecht in the Caringorms, to the dramatic Banffshire coast, the songs combine Soe Paing's original electronica arrangements and mesmerising vocals with re-imaginings of traditional ballads, archive material, field recordings and traditional instrumentation, immersing the listener in an unsettling re-imagining of ancient stories for new times.
"Massive Attack meets bothy ballads in north-east musician's cutting-edge album."
Sand, Silt, Flint is also presented via geo-located sound-walks in the "Echoes" mobile app; using smart-phones and headphones, the audio is triggered by GPS, enabling audiences to experience the music in the environments which provided its inspiration.
Join us this evening to hear the album in full, discover more about the folktales behind the songs and raise a glass to the landscape, folklore and creativity of the North East.