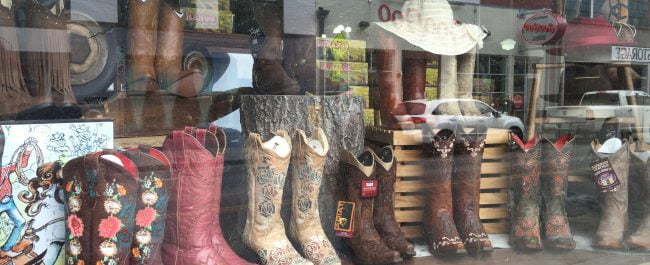 Nashville: 21 April 2016: the day that Prince died 
"Whatever you do, don't be afraid of it. Don't let history down"
Sam Phillips, the man credited with inventing rock 'n' roll
I was waiting for a bus in the foyer of the Country Music Hall of Fame and Museum in downtown Nashville, making use of their free wifi, when the news came through to my phone. Push notification after push notification from various media channels confirmed each others' announcements.
I turned to the woman next to me. I had to tell someone, it couldn't be real until I'd spoken it out loud. 'Prince is dead' I announced. I'm not sure I believed it myself at that point. There was little conviction in my voice. Me and the woman, whose name I never found out, shared a moment of disbelief, before scanning our respective social media channels and favoured news apps to find out more.
"How are you today?" My question to the Customer Services Assistant at the Country Music Hall of Fame and Museum.
"Blessed". Her response.
I love sharing moments like this with random strangers and the way big news connects lives that otherwise would pass each other by. The bus we, and a bunch of other visitors, were waiting for was a tour bus headed to RCA's legendary Studio B a short distance from the Museum, but part of the visitor experience on offer for those wanting to travel the whole Country Music nine yards. Who'd come this far and not want to stand on the sweet spot where Elvis recorded many of his iconic songs and the Everly Brothers, Waylon Jennings, Dolly Parton, Willie Nelson and countless others made famous the 'Nashville Sound'?
As we waited for the bus, and the tragic news confirmed itself to be true, the woman and I swapped stories and our respective reasons for being in Nashville on this fateful day. She'd driven from Ottawa in Canada travelling on her own 'with her music'. I told her my tale of Elvis and my journey in the footsteps of his ancestor Andrew Presley who emigrated from Lonmay in north east Scotland to North Carolina in 1745. 'I have ancestors from a tiny town in north east Scotland' she declared. She had plans to travel there soon, to walk the land part of her once called home. Her mother had never been able to make the trip, so she was going for her. In the time it took for the bus to arrive we shared our plans and reasons for respective journeys across generations and geography, and the joys or otherwise of travelling alone, as well as the need for music to get you through the miles.
" I wouldn't want to drive it." The woman standing beside me as I photographed Elvis' gold Cadillac.
We'd both just explored the main Museum and both wowed at Elvis' gold Cadillac, one of over 100 Cadillacs he bought in his lifetime, which now travels nowhere and sits on display besides his equally famous gold piano. We'd both followed the story of the music the Museum celebrates, brought over the Atlantic by emigrating Scots such as Andrew Presley and the woman's ancestor, along with countless others. Music that journeyed west with them, the road I was fresh from travelling. The one that lead from North Carolina's wide windswept coast inland to the Great Smoky Mountains and into Tennessee. Their fiddles and folk songs meeting and merging with music from black communities and the church. Proving time and again that music has the power to unite, give voice to shared hopes, make sacred common ground and break through barriers of race, religion and hatred. This is a music that tells stories and, for those like me turning to the past to understand the present, it breaks open emotional pathways through time and space, keeping the spirits of the dead alive, as well as the living company through long dark nights and long distance journeys.
"I have one real gift and that gift is to look another person in the eye and be able to tell if he has anything to contribute, and if he does, I have the additional gift to free him from whatever is restraining him." Sam Phillips
As the Museum's detailed displays illustrate, the music may constantly evolve, but its spirit remains unchanged and it was the belief that music, more specifically rock 'n' roll, had the power to unite that inspired legendary music producer Samuel Cornelius Phillips. And it was the temporary exhibition celebrating his life and work – Flyin' Saucers Rock & Roll: the Cosmic Genius of Sam Phillips  –  that inspired me the most. This exhibition was also my first encounter with flying saucers on this trip, but that's for another blog post.
Maybe it's because I'm also a producer that I was so moved by the exhibition, the life of the man behind it, the talent he gave voice to and all he hoped to and did achieve. As I write I'm nursing a cup of tea brewed in a starry mug, a souvenir of the exhibition bought in the Museum's gift shop. I was so moved by what I experienced, I knew I needed to be reminded of it all when back home and working my way through everything I planned to create from the trip.
As the first to record Elvis, Phillips is famous for declaring to his wife Becky after he cut the would be king's first record, that he felt 'nothing would ever be quite the same again'. History's confirmed his producer's instinct to be spot on, an instinct that for him was constantly searching for everything he believed existed in the soul of mankind and that music could communicate.
"They bought whatever musical skills they had learned, and they just let out all the emotion that they'd kept inside themselves. All the suffering, all the anger, all the dignity and passion that had beaten down in them, they bought it all to the music".
Sam Phillips
The exhibition celebrating Phillips' cosmic genius taught me on the day that Prince died that being a good producer is about seeking 'perfect imperfection' and that our job is to be 'the champion of something that could be. The champion of all artists'. I was reminded of what all good producers already know, that following your own dreams is integral to championing the dreams of others. A belief he proved time and again from recording black artists who, in his words, 'had no place else to go', to establishing WHER-AM in 1955, the first 'all girl' radio station staffed almost entirely by women from managers to DJs.
Despite his innate understanding that the world would never be the same again once Elvis was unleashed upon it, Phillips always claimed that his search for the ultimate 'perfect imperfection' wasn't fulfilled by the King of Rock 'n' Roll. It was the impassioned voice of black blues singer Howlin' Wolf, born Chester Arthur Burnet in 1910 in White Station Mississippi.  In Wolf he claimed he finally found the place 'where the soul of a man never dies'. It was this sentiment, and the recent news of Prince's untimely death that I held close to me when the tour bus to Studio B finally arrived and the journey through one of the most hallowed grounds of music began.
Built in 1957, the Studio played an integral role in cementing Nashville's identity and reputation and as a music city. It's simply nothing short of a privilege to experience the space where the real people behind the legends recorded the work that made them and the city famous.
Elvis, our tour guide and local primary school teacher told us, always used to enter the Studio through the back door. As the rest of tour trundled past I hung back to sneak a look through into the small rear car park and imagined Elvis arriving, late at night like he always did, ready to record through the night and into the early hours of the following day. Elvis installed the studio lights himself in the pursuit of the perfect ambiance in which to work. I imagined their red, blue and green tones burning low or sometimes turned off completely, and his unmistakable voice signing into the darkness of the Studio and surrounding night.
Before our time in this small building, famous for its huge history, ended our tour guide come primary school teacher shared the story of its closure. In 1976 RCA decided to shut Studio B and picked the fateful date of August 17 1977, which, in one of those heart stopping coincidences, turned out to be the day after Elvis died. We all paused after being shared this story and paid our silent respects to the building and the man whose lives were joined at the historical hip, and the sweet spot where the soul of a man never dies.
The tour ended where it began back at the Museum and as we disembarked the bus and the next round of tourists clambered on, the sky over downtown Nashville clouded over. The air became suddenly heavy with the metallic smell of warm rain as the weather front that had just drowned out Texas passed by Tennessee. I lost sight of the woman I'd talked with earlier and headed back into the heart of downtown, en route passing by the Museum's Walk of Fame where Elvis' plaque rests between Little Richard and Trace Adkins. On the bar lined blocks of central downtown a rendition of Purple Rain called out across the city from Jimmy Buffet's. I stopped outside to listen and for the second time that afternoon pay my silent respects.
Superstition urges us never to start a journey on a full moon. But I was well into this one by now and felt safe enough later that night when a large golden full moon rose over the city as I sat by the window in my motel room typing up my notes from the day. I paused over a quote I'd written down while walking numerous times around the Sam Phillips exhibition, I'd underlined it twice in my notebook.
"I did things that I didn't know I could do. I felt I could do them, but didn't know at the time. I just had faith I was doing the right thing." Sam Phillips
I stopped typing, held aloft the bottle of beer I was half way through and toasted Sam, Elvis and of course Prince for achieving all the things they thought they couldn't do and leaving a trail of inspiration for us to follow. Then I finished typing up my notes, knocked back the rest of my beer, closed down my computer and packed my bags. The next day I was heading to Memphis. By now I was more than ready for Sam Phillips' famous Sun Studios and Elvis' more famous pink Cadillac – two of the many things waiting for me in their hallowed hometown and the next stop on my journey west.
This blog post forms part of my wider Travels With Elvis.