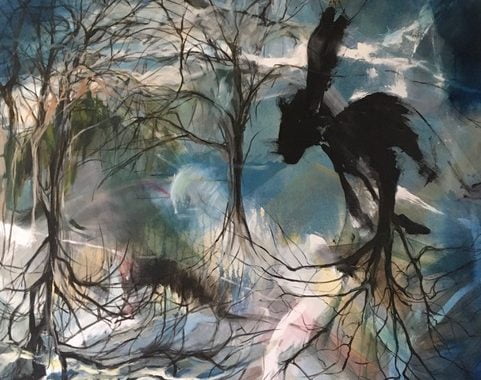 We are working with Aberdeenshire electronic music composer and sound artist Fiona Soe Paing on her second studio album and song cycle project Sand, Silt, Flint. 
Inspired by the landscape, folklore and rich balladry tradition of North East Scotland, the project combines Fiona's electronica productions and voice with Scottish traditional instrumentation. Each track on the album is linked to a specific North East location and story and, using the Doric dialect of the North East, re-imagines traditional ballads from the area, creating new songs inspired by landscape and folklore.
Sound Walks
The album will be presented in a series of outdoor geo-located Sound Walks using the Echoes mobile app and GPS technology, with binaural headphone mixes created by sound artist Jamie Smith. Listeners will access the walks via their mobile device and headphones, and as they travel along the walk, their path is guided by the audio, triggered by GPS.  For each location, a binaural headphone mix will interweave the album's songs with excerpts of traditional ballad recordings, spoken word, and field recordings, creating an interactive listening environment where the listeners experience the songs in the setting that inspired them.
The album will be released in early 2022, coinciding with Visit Scotland's Year of Scotland's Stories. 
Forvie Pilot Sound Walk  
In 2019, Fiona was supported by music charity Help Musicians UK to create a new piece of music and short film, collaborating with North East Scotland physical theatre company Dudendance.  The film was screened at Forvie Nature Reserve in late May 2021 along with the pilot launch of the first sound walk.
With thanks to natureScot, Creative Scotland and Help Musicians UK for their support in funding the album, and to NatureScot and The Elphinstone Institute of the University Of Aberdeen for their support.
To experience  the walk, download the free ECHOES geolocated audio tours and experiences app to your mobile devise and scan this QR code with your devise camera. The walk will automatically open.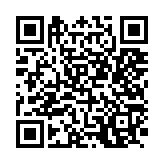 Featured image: Dark Rabbit by Clea Wallis
About Fiona

 
Fiona uses experimental electronica techniques combined with her own processed vocals and found sounds to explore identity, heritage and belonging. With a background in Performing Arts and Dance, Fiona first became involved in music through singing in bands and collaborating with dance music producers in London and Brighton, before discovering music technology and starting to create her own electronic compositions.
Her debut solo album Alien Lullabies was released in 2016, alongside a run of her solo show in the Edinburgh Festival Fringe, as part of Creative Scotland's Made In Scotland showcase programme. In addition to her own solo projects, Fiona has also collaborated with theatre and filmmakers on installations and site-specific audio-visual work. 
Meet the rest of the creative team
Jamie Smith
composer, producer, guitarist, music educator
Often working in the intersection between sound art and music, Jamie is known for his ability to bring a sound world vividly to life, be that as part of a music project, film score or even his own unique immersive audio projects.  Jamie studied with many leading British experimental musicians, most notably Gavin Bryars, and in a varied career has composed music for theatre, dance (Akram Khan), short films, animation, TV and radio, as well as hundreds of purely musical projects, most notable avant punk trio Misterlee. He works as composer, producer and mixer, making immersive, detailed and spacious records with exciting recording artist from Scotland and beyond. Since 2011 Jamie has co- owned and run St. Mary's Space with his wife, Charlotte. The studio is a creative hub dedicated to art and music.
Lisa Lawson
Photographer
Lisa graduated from Edinburgh College of Art in 1994. After running her own business for several years she has since worked in adult learning at a gardening project in Aberdeenshire, running art, craft and therapeutic gardening activities. Here she also introduced groups to the Sculpture Workshop in Lumsden and began making metalwork herself.
In recent years Lisa has been involved in some performance work and was delighted to be part of Simone Kenyon's Into the Mountain in 2019.
Inspired by nature, weather and the changing light over Aberdeenshire's hills and beaches, Lisa has used photography as a means of keeping a notebook over the years. Now she is finding time to enjoy again making images on paper.
Fi Thomson
Artist
Fi graduated from art college in 1988 and spent the next few years painting in Hull, Vienna, Paris, Lausanne and Bristol where she exhibited at the Bristol Old Vic, King Street Gallery and Mivart Studios where she was a member. She then stopped as a full time artist and worked and had a family. Lived in London, Dublin, Sunderland and then in 2003 moved to Huntly. She still drew and produced bits and bobs for events with Deveron Projects, project managed Halloween in Huntly and taught singing. About two years ago she suddenly had the urge to produce a triptych of postcard sized images from a newspaper clipping of a gorse flower she had kept in her bag for over a year. It was just playing, but she hasn't stopped since. She organised and exhibited in five Huntly artists exhibition in Huntly. 
Her inspiration is the landscape she runs and swims in. It changes everyday and she loves to play with the colour and shapes she remembers as she moves. She nearly always works from memory and the layers that build up after living in one place for 18 years. Beaches and the sea have kept her sane and it's where she goes to become myself again. She also explores movement, such as wind and waves, and the patterns it makes.
Clea Wallis
Choreographer, filmmaker and painter 
Clea trained at foundation level at Camberwell art school where she met her work/life partner Paul Rous, she founded Dudendance Theatre in 1983. Dudendance has performed, toured and taught in Europe, South America and the UK. Current work is large- scale outdoor productions specially made for Scotland's landscapes.
Clea has continued to paint since leaving Camberwell and is heavily influenced by the colours and seasons of the NE. She creates large abstract works by over-layering translucent paint to build a sense of space and infinity, much like looking at the sky. Her figurative works are inspired by her window view observing the passing seasons, atmospheres and weather. Recent paintings have been exhibited in Huntly as part of the Huntly Five artists group. All are large scale and oil on canvas.